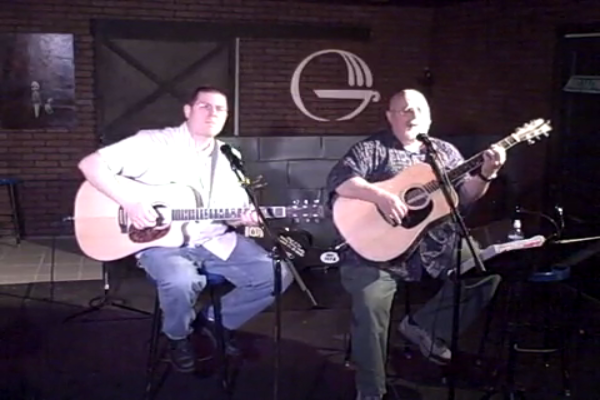 Jim Six was a one-of-a-kind singer/songwriter who started out as a solo artist in the 1970s. With his unique blend of country and folk, he performed extensively in the Delaware Valley. During his career, Jim shared the bill with many established performers such as Tammy Wynette, Mel Tillis, The Oak Ridge Boys, Tom Rush, David Amram, Eric Anderson, Livingston Taylor, John Denver, Emmy Lou Harris, Bonnie Raitt, Asleep At The Wheel, New Grass Revival, Jim Post, Mary McCaslin, Jim Ringer, Ola Belle Reed, the Star-Spangled Washboard Band, Penn & Teller and Patti Smith.
In the late 70s and early 1980s, he formed the band Jim Six & City Limits. But in 1983, he hung up his guitar and called it quits for almost 23 years. During those years, he returned to an earlier career as a journalist and was with the Gloucester County Times, later South Jersey Times, in Woodbury, NJ for 30 years. His feature column was widely read and loved in the area, and for almost 17 years, he also covered police, fire, medical and military services in the county.
In the early 2000's, Jim and Greg formed a friendship when he started following Greg's Beatles tribute band, Revolver. Inspired, Jim started playing and writing songs again. Greg invited him to play in between Revolver's sets at the Swedes Inn, and soon Jim was performing regularly in South Jersey. For nearly 12 years, Greg accompanied Jim at dozens of shows. A particular highlight was grabbing the opening slot for national artist Joan Osbourne at the Levoy Theater in Millville.
Jim passed away in October, 2017. But his memory lives on. The time Greg spent performing with him expanded his music tastes and honed his live performance skills. Greg says that he built the confidence to sing and perform alone with an acoustic guitar after watching Jim do it so well for all of those years. He will be missed.
Featured
Artists